So, many parents go about their daily routines raising their wonderful and smart children – until one fine day they find out that junior will need to take a placement test to get into a) pre-school,  b) private school, c) accelerated math in school or d)  all of the above!
What placement test?   Well, this really depends  on your school system or private school.  The major cognitive tests are CoGAT, NNAT, OLSAT,  Inview, SCAT … ok, there are many more.  And I'll get into all of them in later blog posts.  The good thing is that there are plenty of online resources for parents and on Amazon to help with the placement testing process.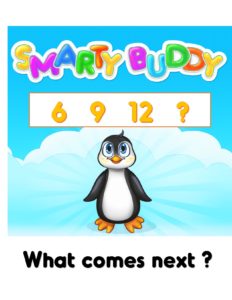 Here're the marching orders:
Be proactive!  – Find out from the school what tests are given to your child and when!
Do a few practice tests with your child!  – This is a no brainer. Practice makes perfect.  Even the brightest kids do poorly on standardized tests!  Being familiar with test format, and question types is a life saver!
Pep talk!   – Ok, I learned this the hard way with my eldest child.  Go through the test taking instructions with your kid.  If anything, talk about answering all the questions!  Do not leave any of the questions blank!  If running out of time,  just guess at the end.
Supplement school curriculum with in-home worksheets and puzzles! – Ok, the U.S. early education system needs your help.  Don't wade through the system.  Be your child's advocate.  If junior is struggling with multiplication – work on multiplication worksheets, games, apps.  If analogies are hard – work on analogies with your child.  All the time you put into your child's education is a great reward in itself! Your child's success is even a greater reward!
Check out the resources that the Smarty Buddy Team has put together:
Elementary school aged kids:
Pre-school aged kids: