Valentine's Day Activities for Classroom use and home fun! Feel free to print, share, and have lots of fun solving these riddles and jokes on Valentine's Day!
Are your kids getting excited for Valentine's Day? Are you looking for some fun Valentine activities for them? Then check out the free Valentine coloring pages and puzzles below. They make a really fun and easy way for your kids to celebrate the holiday!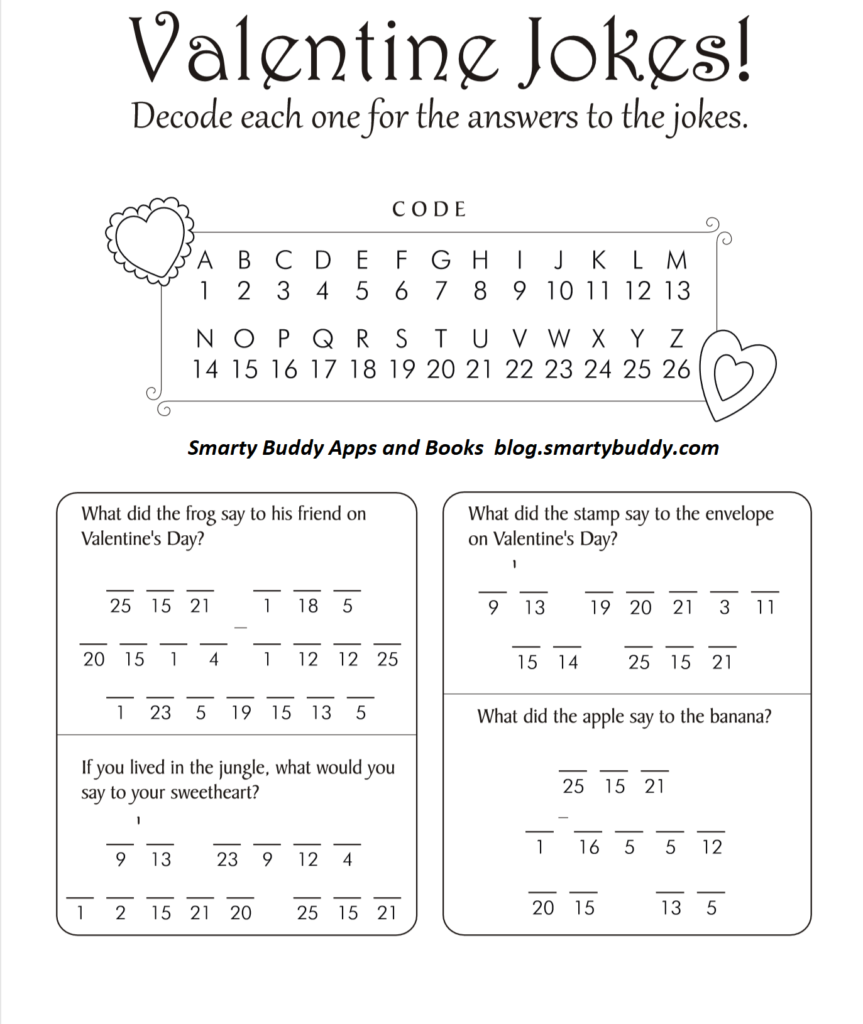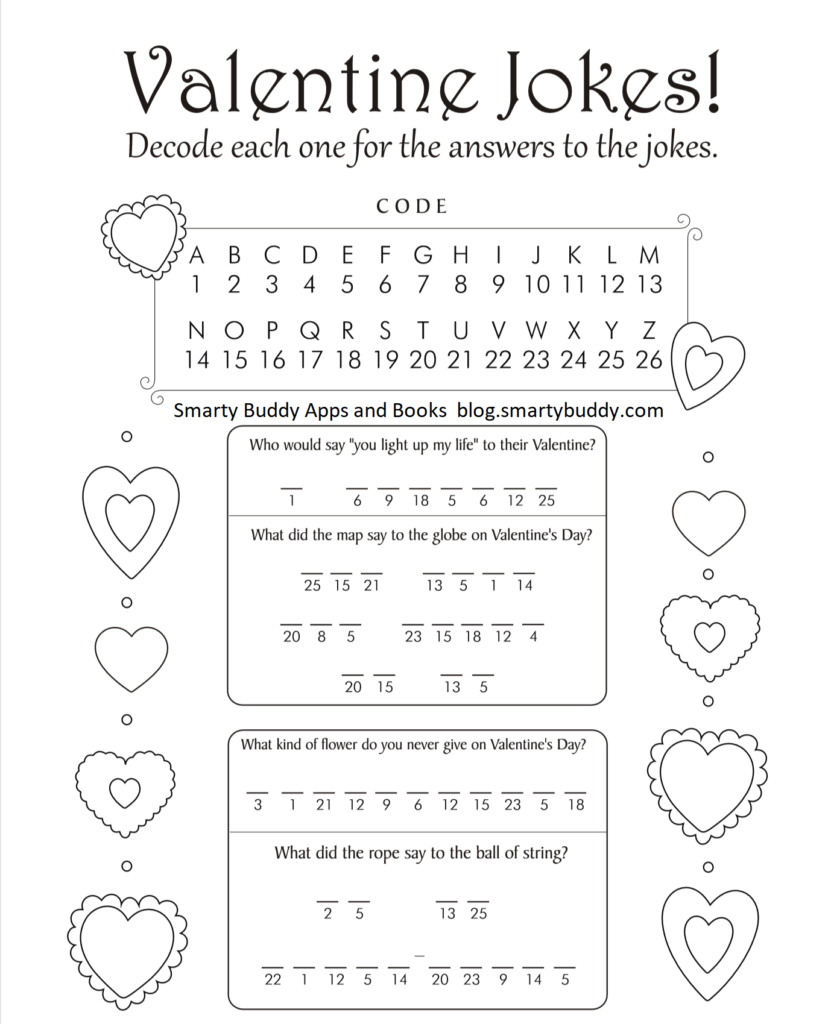 Products from Amazon.com
‹
›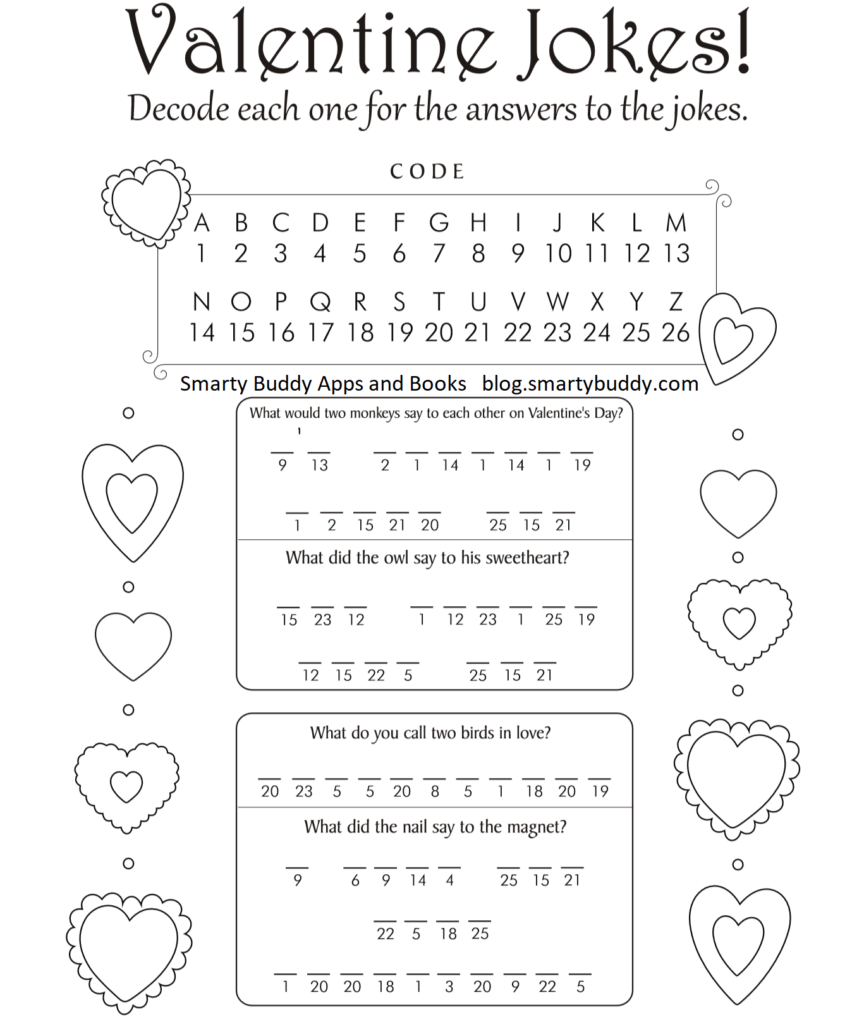 Supplement school curriculum with in-home worksheets and puzzles! – Ok, the U.S. early education system needs your help.  Don't wade through the system.  Be your child's advocate.  If junior is struggling with multiplication – work on multiplication worksheets, games, apps.  If analogies are hard – work on analogies with your child.  All the time you put into your child's education is a great reward in itself! Your child's success is even a greater reward!
Check out the resources that the Smarty Buddy Team has put together:
Elementary school aged kids:
Pre-school aged kids: