All children are gifted and talented.   Not all kids fit into the standards that school systems and educational institutions deem as the cutoff for gifted and talented designation. Every child deserves to be offered the most challenging material in school to progress in his or her understanding of the world.
After going through different learning programs and test preparation books, we decided to assemble the materials that helped our own kids succeed.   We hope that our apps and test preparation books help every child feel confident on test day and every parent feel content that they offered the best learning resources to their kid(s).
The Smarty Buddy App was designed based on the types of questions a child might encounter on the CogAT®, InView™, SCAT®,  and similar gifted placement tests.
Smarty Buddy App features 3 grade difficulty levels:
pre-K-K
1-2 grade
3-5 grade
 Smarty Buddy App features 5 types of test topics similar in format to the questions asked on the leading gifted and talented placement tests:
Number Sequences
Picture Sequences
Picture Analogies
Quantitative
Number Puzzles
Within each topic Smarty Buddy App features 3 levels of difficulty.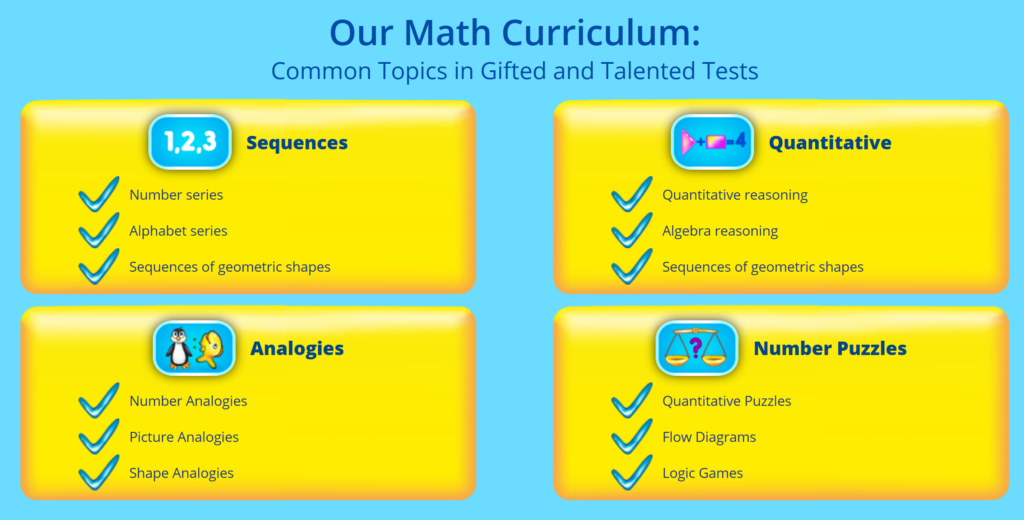 With over 670 questions to play, this fun game can complement or replace any worksheet test preparation.  Grab the game to squeeze in test practice on the road or on the plane.  
Check out our App Demo for some of the questions in the Sequences Test:
Get your child ready for CoGAT!!!