One of the best way for kids and parents to train the brain is to try to solve puzzles.  There are plenty of puzzle books out there.  There are also plenty of viral puzzles that make their way through the social media circuit.  Let's see if you and your child know how to solve this puzzle:
Which cup will get filled first?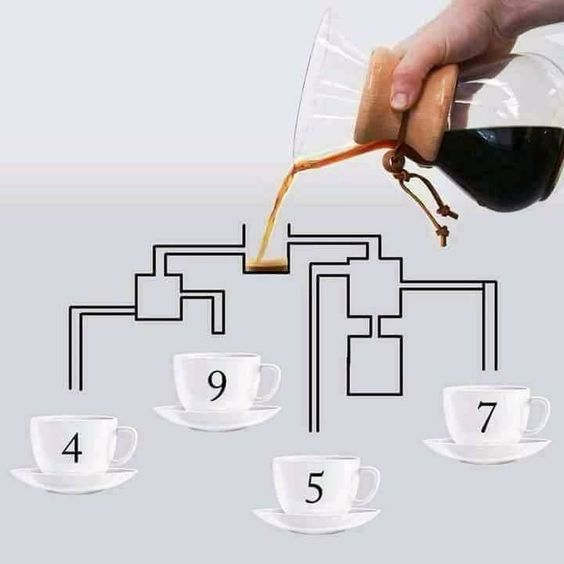 As you approach this puzzle think about the fact that this is a brainteaser.  You don't need any information about the flow rate of coffee and volume of cups and such… Just look at the puzzle carefully, and comment you solution!
Good Luck!